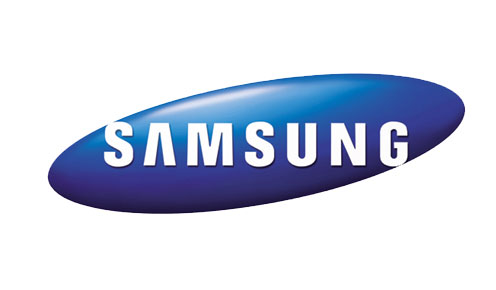 Here they go again, Sammy fastest ever A4 (non 11x17)MFP, and just think, the rumors aboud that Sammy will have a 70ppm and 90ppm monochrome MFP's out sometime in 09. Hold onto your hats!!!!
12th February 2009 – London, UK – Samsung Electronics UK, a leading innovator in the world's technology industry, has unveiled the fastest colour A4 digital multi-function printer (MFP) in the world. The MultiXpress CLX-8380ND answers the colour printing, copying, scanning and faxing needs of small to medium businesses (SMBs) and enterprise workgroups. The MFP delivers top-quality colour prints with low maintenance costs and easily integrates with the entire range of Samsung's printing solutions.
The MultiXpress CLX-8380ND produces vivid, professional prints at lightning-fast speeds. In fact, this MFP prints colour A4 pages as quickly as black-and-white – at speeds up to 38 pages-per-minute (PPM), ensuring that users do not have to wait for their prints. Equipped with laser technology, the MFP's high-resolution prints (1,200 by 1,200 dpi effective output) are crisp and clear – ideal for printing important business documents. The MultiXpress CLX-8380ND provides for the entire range of business document needs by also supporting colour scanning and faxing. The MFP comes equipped with network-ready features to ensure that multiple people across a company's network can simultaneously share the MFPs, saving businesses the cost of buying multiple machines, while the compact design and small footprint conserves valuable office space.
With a monthly duty cycle of 100,000 pages, the MultiXpress CLX-8380ND is a highly durable and cost-effective machine for businesses that frequently need to print in colour. The MFP offers a low cost per print, combined with durable printer parts and long-lasting toner cartridges, which results in a low total cost of ownership for the device, especially when compared to A3 copier machines. The MultiXpress CLX-8380ND also delivers double-sided printing, again saving money by instantly reducing paper consumption by half.
An optional software platform called Jscribe™ makes it simple to build a customised package of Samsung and third party printing solutions, enhancing the performance and cost-effective features of the MultiXpress CLX-8380ND for everyone in the company – from IT managers and procurement teams, to accounting departments and individual employees.
For instance, Samsung SyncThru™ is a built-in tool which helps IT departments to easily integrate Samsung products with their current printers and MFPs, as well as remotely configure and manage the entire fleet of devices. SmarThru™ Workflow, an optional upgrade, is especially useful for accounting, administration and order management departments because it digitises and sends scanned and faxed documents to multiple locations at the same time, including e-mail, fax, server message blocks, FTP sites and the Internet. For individual users, Samsung's SmarThru™ Office is a bundled solution which makes it simple to manage scanned files by converting scanned documents to a variety of formats, before sending them directly to named folders on an employee's desktop.
Steve Pearce, Product Manager at Samsung's Print division commented: "We're proud to be able to give our business customers the fastest colour printing possible at a low cost of ownership, showing that we really do understand this vital business market. The additional software and options available free with the machine are just a few examples of how the range of Samsung print solutions can be mixed and matched to tailor to specific company needs."
"We're also happy to announce that Samsung has extended its range of print solutions, helping businesses get the most from their printers," Pearce added. "Benefits include document and device management, security, improved workflow and detailed reporting – all of which meet our high standards of design and functionality, helping make life easier and increase operational efficiencies for businesses of all sizes."
About Samsung Electronics
Samsung Electronics Co., Ltd. is a global leader in semiconductor, telecommunication, digital media and digital convergence technologies with 2007 consolidated sales of US$103.4 billion. Employing approximately 150,000 people in 134 offices in 62 countries, the company consists of five main business units: Digital Media Business, LCD Business, Semiconductor Business, Telecommunication, Business and Digital Appliance Business. Recognized as one of the fastest growing global brands, Samsung Electronics is a leading producer of digital TVs, memory chips, mobile phones and TFT-LCDs. For more information, please visit www.samsung.com/UK/printer.